Not in the mood for reading?
You can listen comfortably to all the information here and while exploring the region.
A postcolonial city tour for Rostock
Colonialism – how to describe it?
European colonialism describes a period of violent annexation of areas outside Europe. It is based on power relations in which a society expands, occupies foreign territories and then surpresses and displaces its population. More than three quarters of the world were covered by the colonial empires of Great Britain, France, The Netherlands, Spain, Portugal, Belgium, Italy and Germany in the 16th century. The German colonial empire owned the third-largest territory and had the fifth-largest number in population.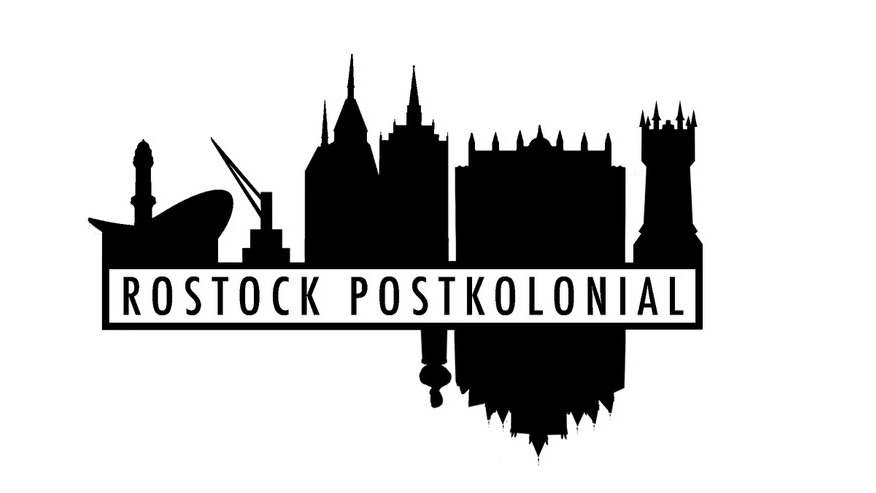 Postcolonial Rostock?
In the following tour we try to find traces of colonial domination based in Germany, and to try to find some of these traces in Rostock. With the aid of these, we try to process some parts of our city's story and simultaneously commemorate these. Evidence of previous histories of places, monuments or institutions are not always visible. We want to raise awareness of these traces and their invisibility and additionally for the ties between the colonial past and its consequences, which still can be felt at present.
Stops on the colonial history of Rostock
The fields of our research were trading and shipping; general stores in Rostock; the Kaiser – panorama and colonial pictures; monuments and street names; colonial perpetrators; the university – specifically research and medicine; the ethnographic collection and the role of the church.
To this point we developed 8 stations. These stations represent only an initial collection of the possible facets of the colonialism of Rostock.
This tour does not want to make the claim to be exhaustive, nor to be the be all and end all. The voices of resistance and the persons affected are an integral part of the past and the present. These voices are normally hardly documented and, unfortunately, this is the case in Rostock too. To make these perspectives invisible is a part of colonial history and colonial continuities.
Current racism still operates very similarly nowadays. Because of this we make the past an object of our discussion and how the past affects our thinking today. Simultaneously we try to refer specifically to black perspectives and to maybe inspire some reflection or even change.
We won't stop thinking and searching to collect more and more informations, which we make available to you.
Who are we?
We are an initiative of people, which may be summarised as ' Rostock Postkolonial'. We are affiliated with a project of 'Soziale Bildung e.V.'.
Rostock Postkolonial
Soziale Bildung e.V.
Doberaner Straße 21
18057 Rostock
http://www.soziale-bildung.org/
And with financial assistance of Norddeutsche Stiftung für Umwelt und Entwicklung, Bundesministerium für wirtschaftliche Zusammenarbeit und Entwicklung, Katholischer Fonds, Kirchlicher Entwicklungsdienst der Nordkirche, Stiftung Nord-Süd-Brücken.
Sources and for reading
1Vgl. Nünning, Ansgar (Hrsg.): Metzler Lexikon. Literatur und Kulturtheorie. Stuttgart, weima: Metzler, 2001, S.317
2Vgl. Wildenthal, Lora: Notes on a history of Imperial Turns in modern Germany. In: Antoinette Burton (Hrsg): After the Imperial Turn. Thinking with and through the nation. Durham: Duke University Press, 2003,S. 144-156